What is a courier?
To put it simply a courier is a person/company that transports items/documents for individuals or companies. They excel in knowledge of the local roads and motorways that connect our cities. Equipped with the latest vehicles and technology our job is to keep the logistical machine running!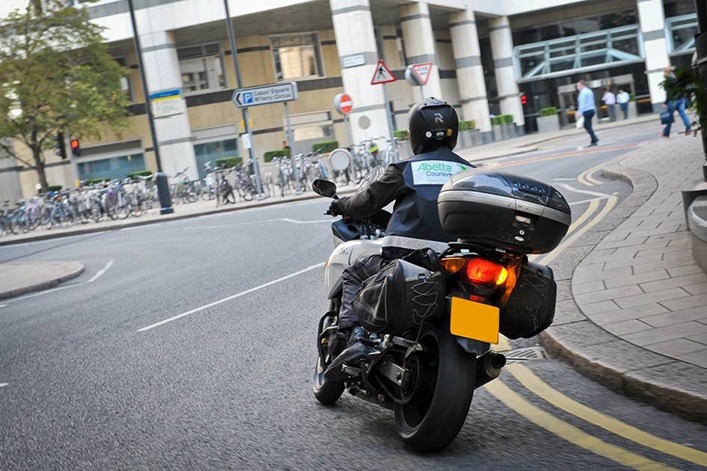 What Services Do Couriers Offer?
Most courier services offer a variety of services, These are as follows:
Same Day Delivery:
A same day delivery service is a premium service that will guarantee your item will get there on the same day. This service typically uses vehicles such as motorcycles that are equipped with a box/satchel that can take items up to 5kg (Or more depending on the bike). The reason motorcycles are chosen is because they can filter through busy city traffic and navigate much faster than a car/van.
Next day delivery:
Next day delivery is a cheaper alternative to a same day delivery service. This is because it allows a courier company to take on multiple next day delivery jobs, Plan a route and then systematically deliver the items. This is perfect for companies working with big retailers.
Scheduled/Contract Runs:
This is the bread and butter of a courier service for a business. Although this service is usable by the general public it is mainly marketed towards businesses. Scheduled/Contract runs are perfect for businesses because it guarantees a collection/delivery on a fixed date/daily, This is ideal for Medical Practices, Laboratories, Solicitors and many other types of businesses.
So, How Can My Business Benefit From A Courier Service?
Using a courier service enables you to put resources/time into other areas of your business at an expense, Sometimes this can prove invaluable. Lets take an example:

You are a company that provides Covid-19 PCR/Fit to fly testing company such as DAM Health. You need samples to be delivered to a lab daily with no mistakes as the general public are relying on you, and you need proof that it has been delivered. This is where companies like ourselves shine as we have the knowledge to get your samples to there destination on time every time. This enables you to keep all of your employees focused on current tasks at hand rather. On top of that at the price some courier companies charge, You can save yourself an arm and a leg compared to paying an employee to be dedicated to the task!

On top of the above a courier service could help grow your business! For instance, You can provide a better service than your competitors in terms of getting items into your customers hands on the same day! Maybe you have a printing company and a high profile client needs something for an event today? This gives you an instant edge over your competitors and is a service you can advertise with the help of a dedicated courier company!
Maybe you've missed a deadline or something has slipped through the net, Nothing is too late with a courier! Whether it's legal documents, keys, electronic devices or organs a courier can often times be the best, most reliable way to get your item to its destination and this can be crucial for your business.
Still not sold?
If you are still unsure whether a courier can help your business in terms of logistics/growth then we are more than happy to answer questions. If you are based in or near London, Our team of controllers are on hand 24 hours a day, 7 days a week. We would be more than happy to discuss this over the phone and point you in the right direction!